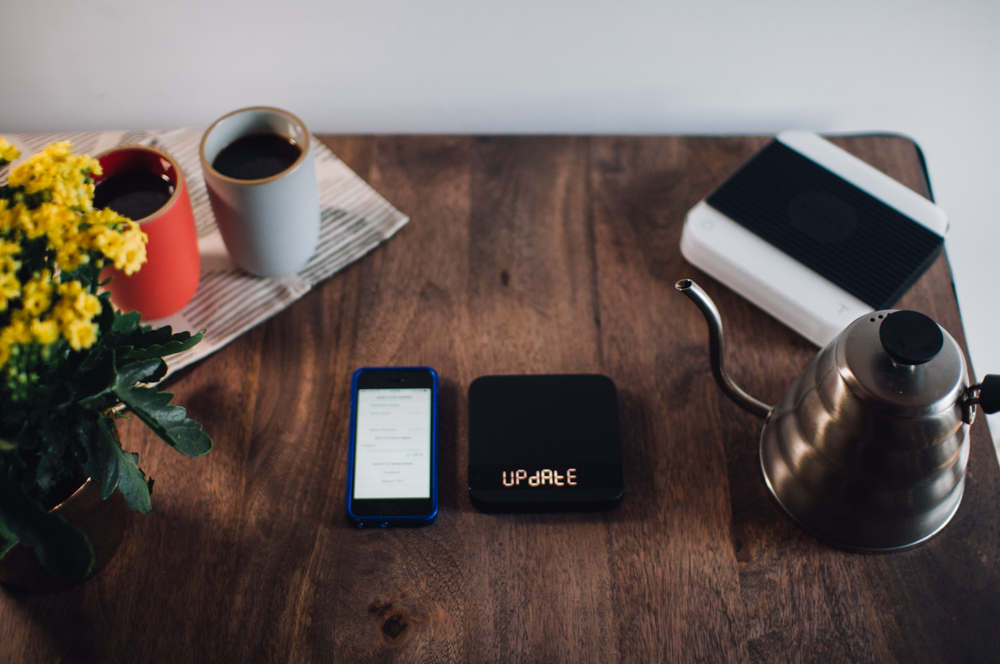 1) Download the Pearl Updater or Lunar Updater App from App Store or Google Play 
2) Connect your scale via bluetooth
3) Check Firmware version
4) Select Firmware
5) "Switch to Update Mode"
6) "Long Press" T to enable Update Mode
7) "Start Firmware Update"
To update manually:
1. Download the Updater App from App Store or Google Play
2. Connect your scale via bluetooth
3. Check Firmware version
4. Select Firmware version
5. Switch to Update Mode Manually 
    - Hold Power Button until it shows "nACAIA" -> "SEt", and then hold T button at the same time. 
    - Display shows F.0000. Hold both buttons until beep and blinks .Release buttons.
6. Enter Passcode
    - Short Press T to change digits
    - Long Press T to move to the next digit
*For firmware 1.3 and older, input 1249  
*For firmware 1.5 and newer, input 0415
7. Scale will display UPdAtE
8. "Start Firmware Update" on the app
Manual Update Demo: