When first opening the box, you will find:
1 Acaia Pearl 2021 coffee scale (White/Black) x 1

1 Heat resistant pad (rectangular) x 1

1 USB-C charger cable x 1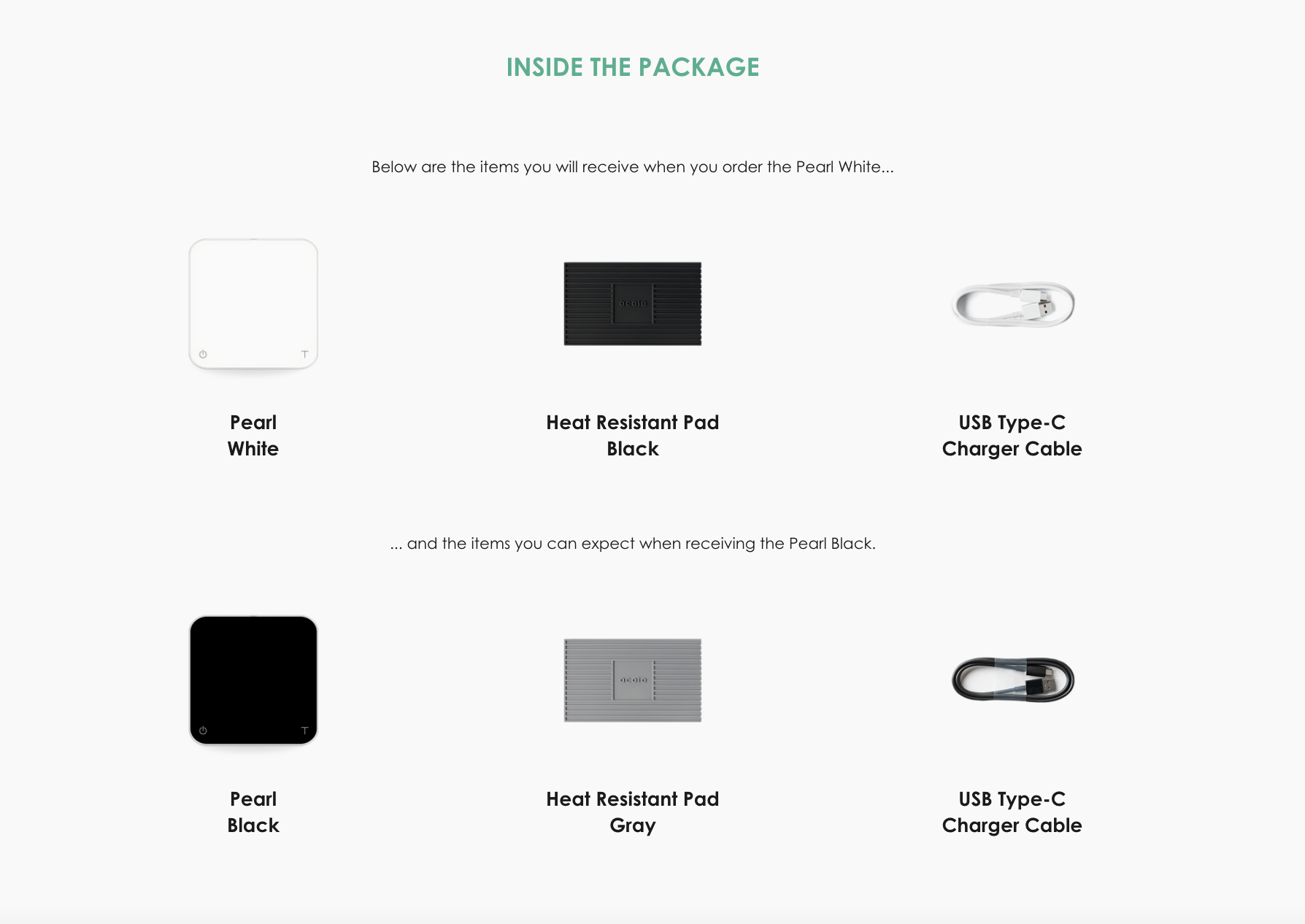 Is there a power adapter?
No. We include a USB-C cable that will allow you to charge the scale by connecting to a USB-C port or USB-C wall adapter, but we do not provide a power adapter. We recommend charging it through a laptop/computer or a recommended adaptor.
Any charging block or adaptor with 5 volts and 1 amp is the best to use for our scales. There are many "fast-chargers" sold at electronics stores that have a higher amp output. These are good for electronics like cell phones but not for Acaia scales. To get the most life and use out of your scale, be sure to use a charging block at or under the recommended "amp" specifications.