To learn how to enter settings, follow this guide here.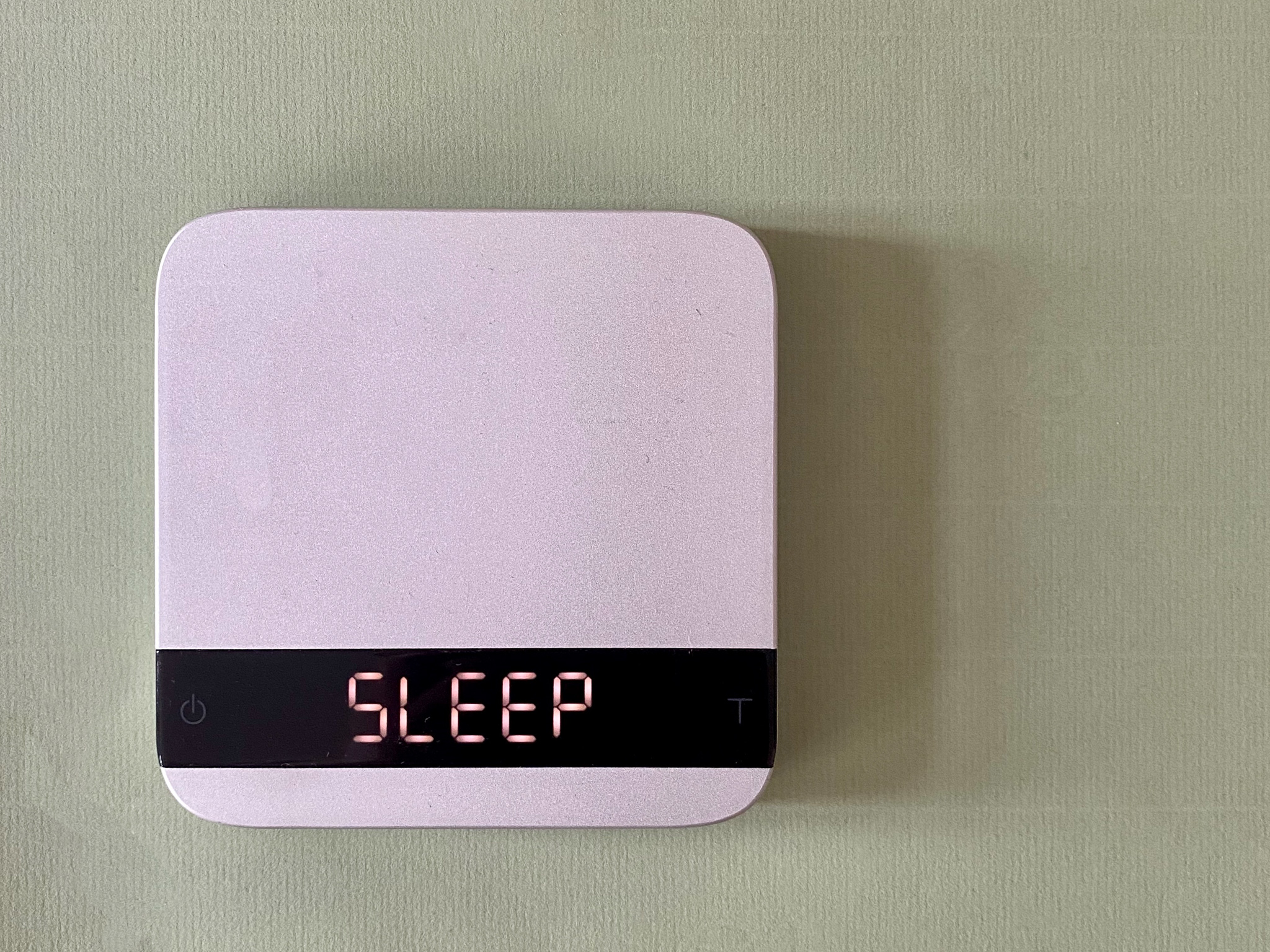 The Sleep Timer configures and indicates the amount of time before the scale automatically powers off after being left idle. Sleep Timer settings can also be configured in most Acaia Apps. An example of how this setting can be used, such as when a timer setting of 10 is selected, is that the scale will power off after 10 minutes of being left idle and been disconnected from all mobile devices. The option is ideal for those who would rather leave the scale to turn off by itself after a short time to save battery. Longer times can be chosen so that the scale will not lose readings while a barista or user is busy doing other tasks, and wishes to come back to find the readings of a brew still on the screen. It is also useful for users who wish to wait sometime after the brew has been made to cool down for a certain amount of minutes to taste.
Infotip
Options within the submenu of the sleep timer settings go from 5 to 60, including an option to turn it off. This eliminates the option of the scale turning itself off automatically. Press and hold the tare button for 1 second until the next setting, [ trAcE ], is shown on the LED to confirm the selected option.