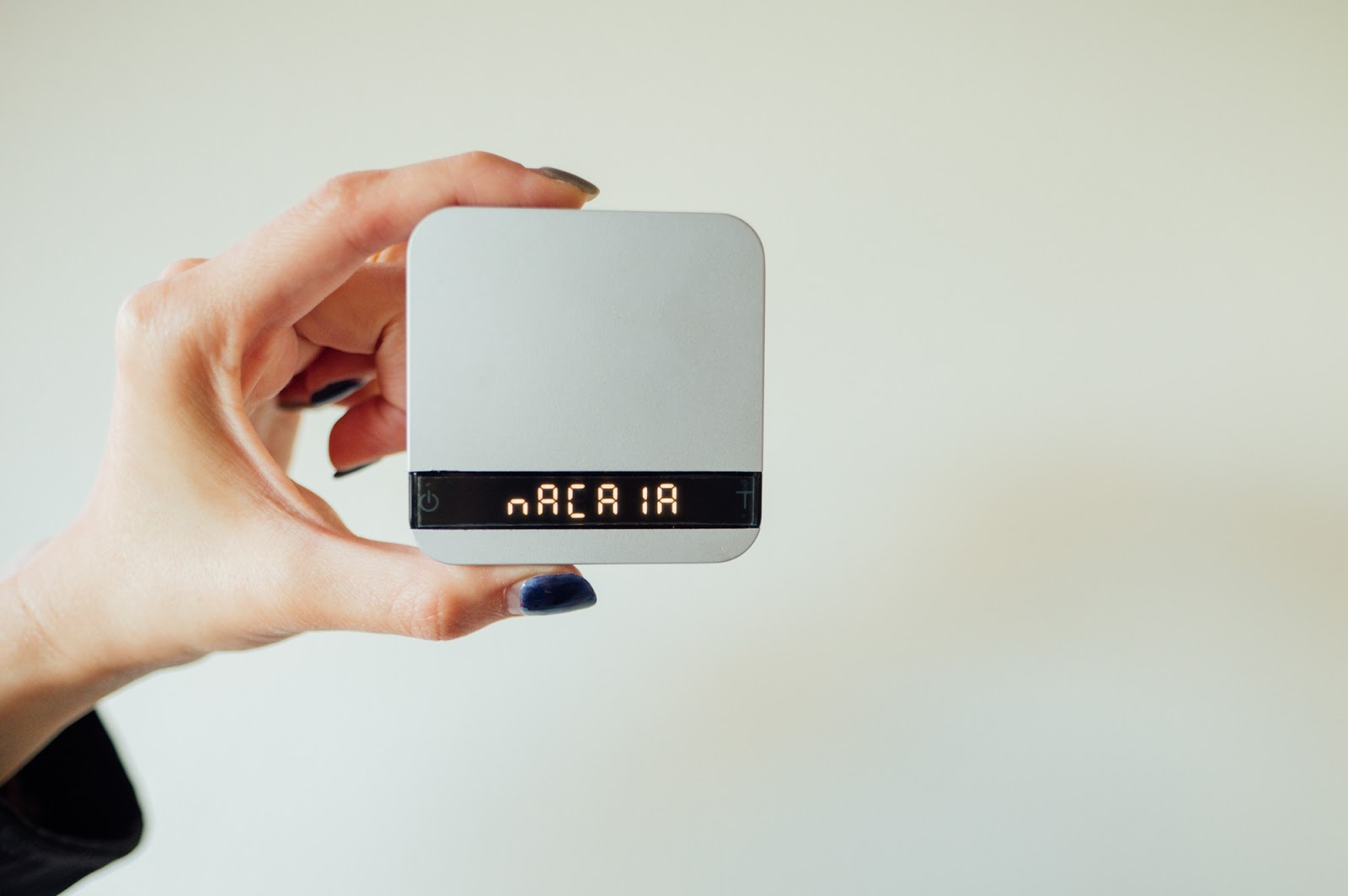 Celebrating Acaia's 5th year anniversary, the Acaia Cinco Anniversary Edition is a collector's item that combines Acaia's design aesthetic and smart technology in one mini silver enclosure. It may look very similar to the Lunar, but Cinco is unique in its own way. With surprisingly high precision, it can weigh down to as little as 0.01 g but up to 500 g. This is perfect for weighing smaller amounts during single-shot espressos, tea leaves, coffee mixology, DIY water, or take it with you wherever you go.
The Cinco has three modes available:
Weighing mode: only weight is shown

Weighing + timer mode: 0:00 and 0.00 g are shown

Auto-tare timer mode: 00 time (seconds only) and 0.00 g are shown. When you place an item on the scale, it will tare automatically. The timer begins when the scale senses a continual change in weight, like an espresso shot.
Each Cinco package includes an aluminum carrying case, a 3-pin set, and a 100 g calibration weight.
Only 1000 units in silver were made and engraved with Cinco Anniversary Edition on the side.
The Cinco was a limited edition run and is no longer available to purchase from the Acaia website.
The Cinco is still supported by Acaia and updates can be found through the Acaia Updater app when made available. To find support, email us at support@acaia.co .