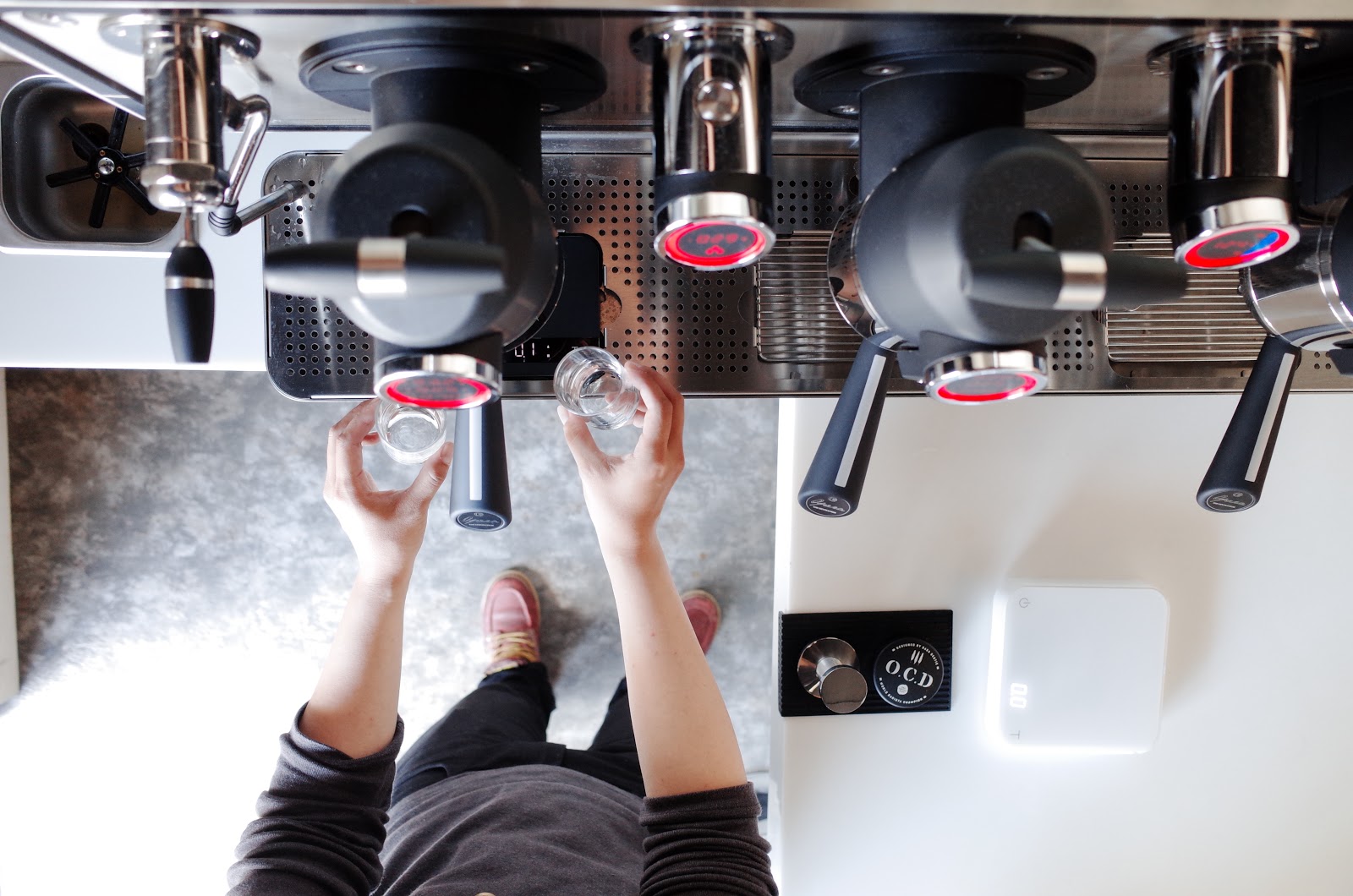 OPERA V1 & V2
Sanremo Opera V1 & V2 offer an Acaia Dual Lunar that is double the width of the standard Lunar. The addition of the Dual Lunar adds gravimetric customization to the Opera. It fits in a custom drip tray and is automatically connected to the Opera's tablet. As recipes are dialed in, the Opera's own app is able to save and sync the outputs, so you're accurate for every shot.
The Sanremo Opera with espresso scale technology was launched during Host Milan 2015 and was available on the market in 2016.
From the official Sanremo Opera website page:
"With the interface "Be in control express yourself", the Barista has total control of the extraction phase of his coffee and can manage each dispensing parameter according to his experience and professionalism. Temperature Regulation: in a few seconds it is possible to manage precisely the groups and water temperature, as well as the steam temperature.
Through the parameter Dose Regulation it is possible to manage each coffee extraction phase adjusting the weight of the ground coffee, the water dose in ml., and the pump pressure for each infusion; in the scales version, it is even possible to control the espresso's weight in cup. Infusion Regulation: with these parameters, it is possible to adjust the pump pressure, the timing and the required amount of water to better manage the pre-infusion, infusion and post-infusion phases. Clicking in "saving your recipe" you can save your perfect espresso dispensing menu and transfer it through the Bluetooth connection into another machine."
"The Opera with Bluetooth linked scales gives café owners the peace of mind that with changes of staff throughout the week/ day, set recipes will be replicated time after time. This amazing system was developed in collaboration with Acaia who produce the best, most accurate scales in the industry. It auto-corrects with each shot to nail/achieve your target yield weight, time after time."
How to Find Support for the Sanremo Lunar Dual
Support.
For Lunar Dual and Sanremo Opera direct support, such as connectivity issues with the espresso machine, you can email info@sanremomachines.com.
Find more information and purchase options here.