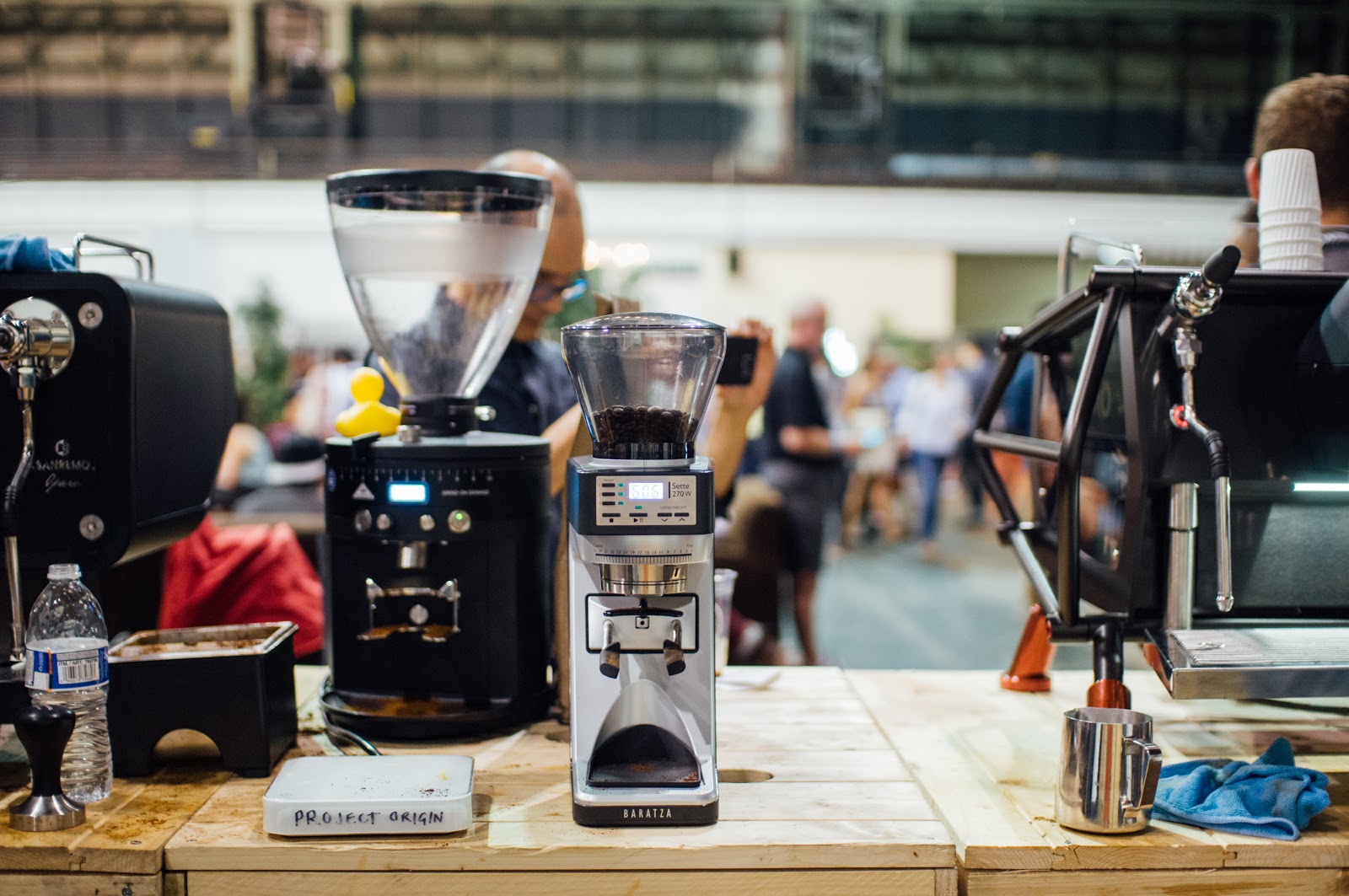 The new Baratza Sette 270Wi incorporates Acaia Sense Technology for weight-based grinding and offset prediction. It's also Bluetooth-enabled to cooperate with our apps.
This grinder was designed with a built-in scale using the weighing technology of Acaia, giving precise and accurate weight-based dosing, and a 10th of a gram sensitivity. The 270Wi has the revolutionary ability to grind by weight directly into a portafilter - a breakthrough in grinding technology! This unique grinder design responds to the Specialty Coffee user trend of using specific weight-based recipes for coffee preparation.
Release and Support:
The 207Wi was released during the 2018 Specialty Coffee Expo. It is currently still available through Baratza, who also provide support for it. You can contact Baratza at support@baratza.com.
How to Update:
For firmware updates for the grinder, find it through the Acaia app 'Sette Updater' which can be accessed through the Apple App Store and the Google Play Store. If you run into any issues with the Sette Updater, you can contact our team at support@acaia.co

.
From the Baratza website:
"The Sette 270 Wi introduces two revolutionary design innovations to espresso grinders and enables incredible functionality for home users. This machine is the first – and currently the only – espresso grinder offering grind-by-weight functionality directly into a portafilter. Precise, accurate dosing to within a few grams (2- 3 beans!) directly into your portafilter makes quality, consistent espresso a breeze. The mouthfeel and flavor clarity of espresso pulled on the Sette out-classes other home espresso grinders.
The multitude of features offered by the Sette makes dialing in espresso simple and hassle-free. Thirty steps of macro-adjustment and a fully stepless micro-adjustment system gives the user a near-infinite number of grind settings to allow for the best, most precise dial-in on any Baratza grinder. This allows room for even the most attentive taster to explore delicate layers of sweetness, acidity, and body for all types of espresso from classic Italian dark roasts to progressive light roasts. The Sette excels at fine grinding up to and including small, single-cup pour-overs. The Sette features our radically redesigned gearbox and burrset in which the outer ring burr rotates around a stationary cone burr. This design allows for high-speed grinding – up to 5g per second – as well as minimal retention of coffee in the system. Most burr grinders utilize a small pathway through which ground coffee passes.
On the Sette, coffee simply falls from the burrs down into your portafilter. The machine is equipped with a digital scale utilizing Acaia technology that holds three adjustable and precise presets. This allows you to save three different dose weights for a variety of uses. In line with Baratza's focus on process improvement and quality, we have made significant improvements with the weight accuracy and repeatability of the 2016 award-winning Sette 270W. This updated grinder, the Sette 270Wi, was released in April 2018."
Find more information, purchasing information, and specifications about the Sette 270Wi here.