Pearl Model S Versions
This article is for the original Pearl Model S, you can find the 2022 version here.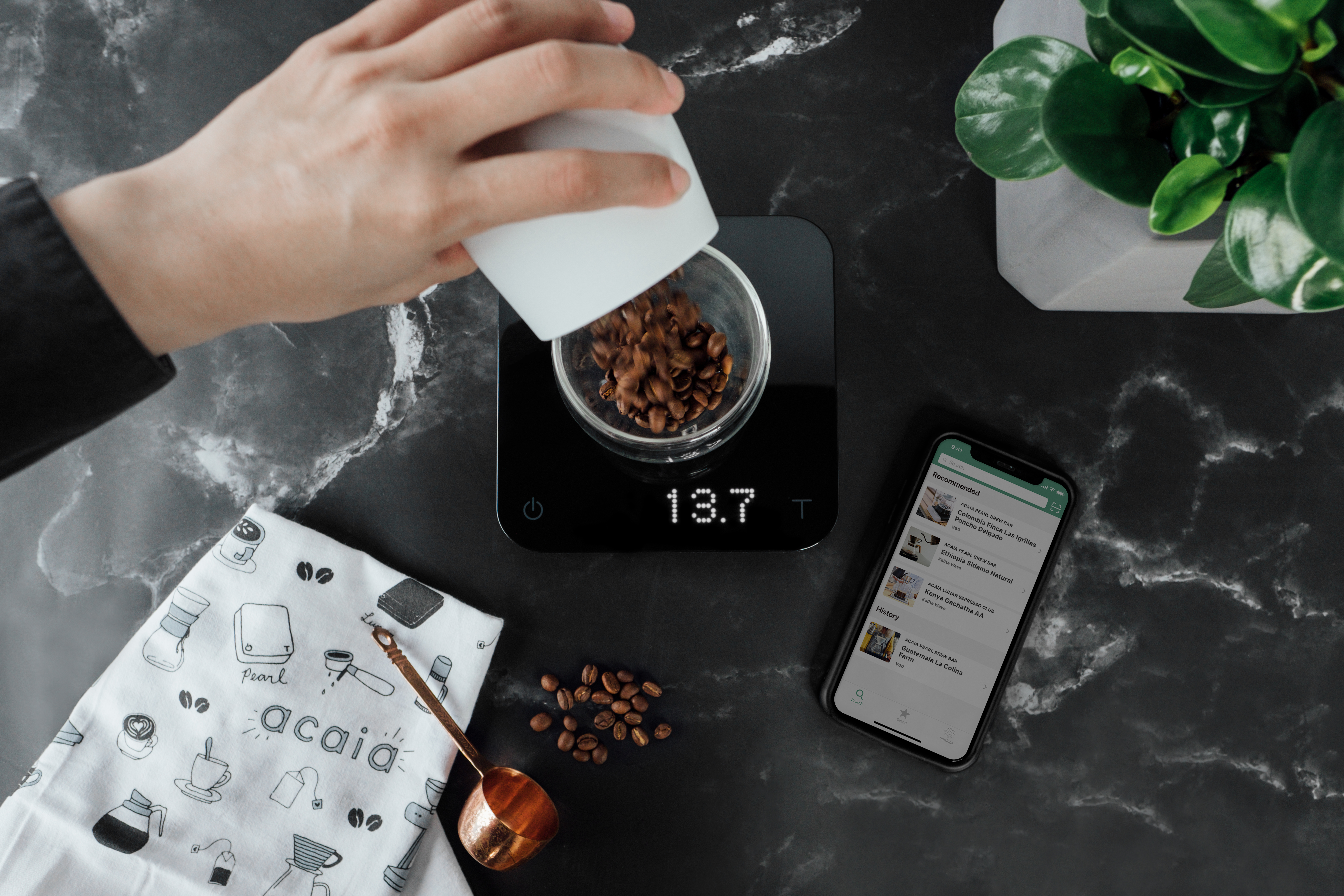 The original Pearl Model S is designed for serious home brewers and the roasters who want to connect with them.
The Model S features a built-in interactive brewing guide. With its accompanying Brewguide app, roasters can input recommended recipes and home brewers can transfer them into the scale. From there, all you need to do is follow the prompts on the scale, no app necessary.
The Pearl Model S has many different built-in modes, and depending on which you prefer, you can customize your scales by including the ones you wish to use.
Is the Pearl Model S Waterproof?
The Pearl Model S is not waterproof or water-resistant, the same as the Acaia Pearl. While a small amount of water that is spilled on top will deflect, we do not recommend exposing it to any liquid.
Infotip
Find more information on the Brewguide app here
Can I use the scale without the Brewguide App?
Yes, you can. Although you will not have access to the amount of customization or be able to upload any brew guide recipe to the scale's internal firmware without the app.
What are the product specs
Model No: PS001/PS002
Dimensions: 160 mm(W) x 160 mm(L) x 32 mm(H)
6.13 in(W) x 6.13 in(L) x 1.26 in(H)
Weight: 606 g/1.3 lb
Capacity: 6.6 lbs / 3 kg
Max: 3000 g/Min: 0.1 g
Measuring Units: oz,g
Permissible Error Range: +/-0.2g
Increments: 0.1g
Display: LED Dot Matrix Display
Battery: lithium ion, USB rechargeable
Connectivity: Bluetooth 4.0
Inside the Package
Acaia Pearl S coffee scale (White/Black) x 1
Heat resistant pad x 1
Micro-USB cable x 1
What is the capacity of the Pearl Model S?
The capacity of the Pearl Model S is 3000 g or 6.6 pounds. Be sure not to weigh over this capacity or you may damage your scale.