Before attempting to connect to your scale, we highly recommend seeing our article
here
about connectivity tips.
If the scale you'd like to connect to is on, Brewmaster may automatically connect to it if the auto-connect option is enabled. To check, navigate to the settings and make sure auto-connect is switched on, as in the picture below: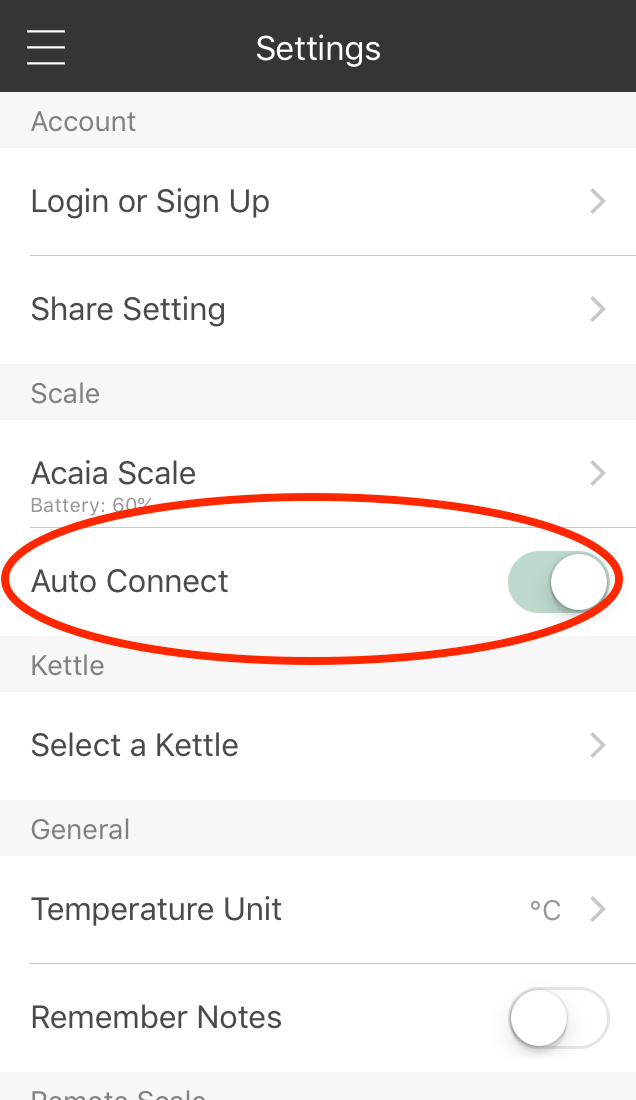 Tapping the option right above, labeled "Select an Acaia Scale" will take you to a screen where you can manually connect with a scale. If you have other Acaia scales, make all of them are off except for the one you would like to connect to. That way, only that scale will be listed.
Also, note that a scale can only maintain one connection at a time, so if you have another Acaia app open that may be connected to the scale, make sure to force close it on your mobile device.
To see if your scale has connected properly, navigate to the remote scale option. The app should show a realtime display of your scale's weight measurements.
For any more questions or for troubleshooting, contact support@acaia.co