Before attempting to connect to your scale, we highly recommend seeing our article here about connectivity tips.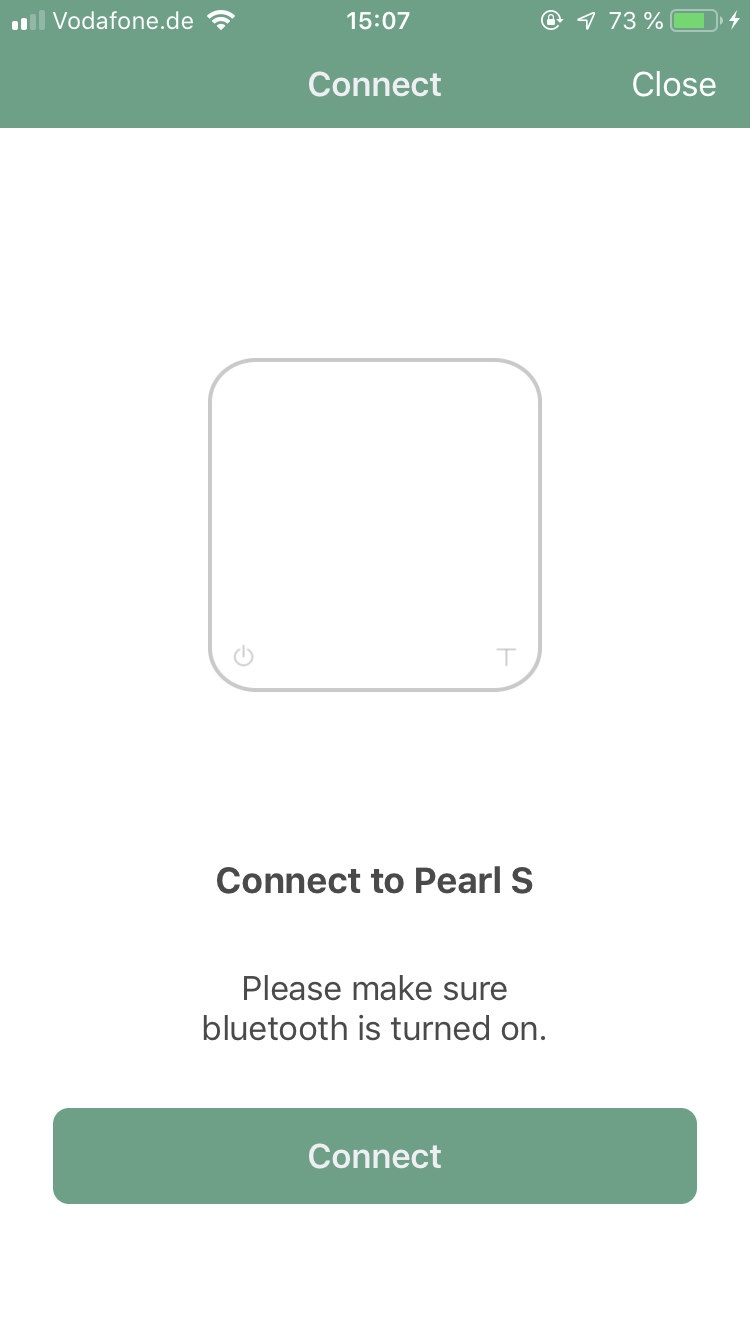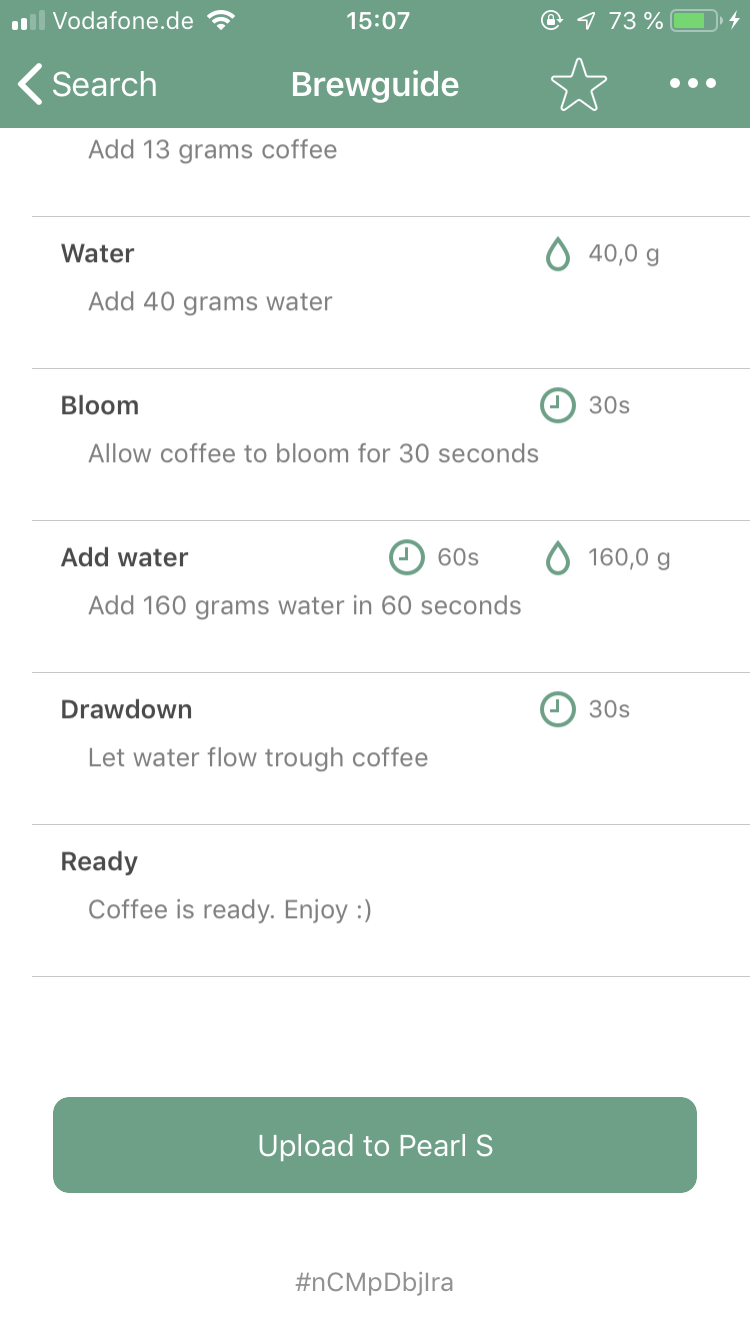 The Brewguide app can connect exclusively to the original Pearl Model S and Pearl Model S 2022 scales.
Starting on the Brewguide homepage, you will see the 'recommended' and 'my history' lists. At the bottom right-hand corner, press the settings button. Once you are on the settings page, select 'customization'. You will then be prompted to connect to your scale. If you have several original Pearl Model S or Pearl Model S 2022 scales in the area that are turned on, it will give you the option of selecting one.
Another way of connecting is to enter into any desired recipe. Scroll down to the bottom and there will be a 'Upload to Pearl S' button. It will warn you about overriding the previous recipe on your scale and then give you a menu to select your scale.
Also, note that a scale can only maintain one connection at a time, so if you have another Acaia app open that may be connected to the scale, make sure to force close it on your mobile device.