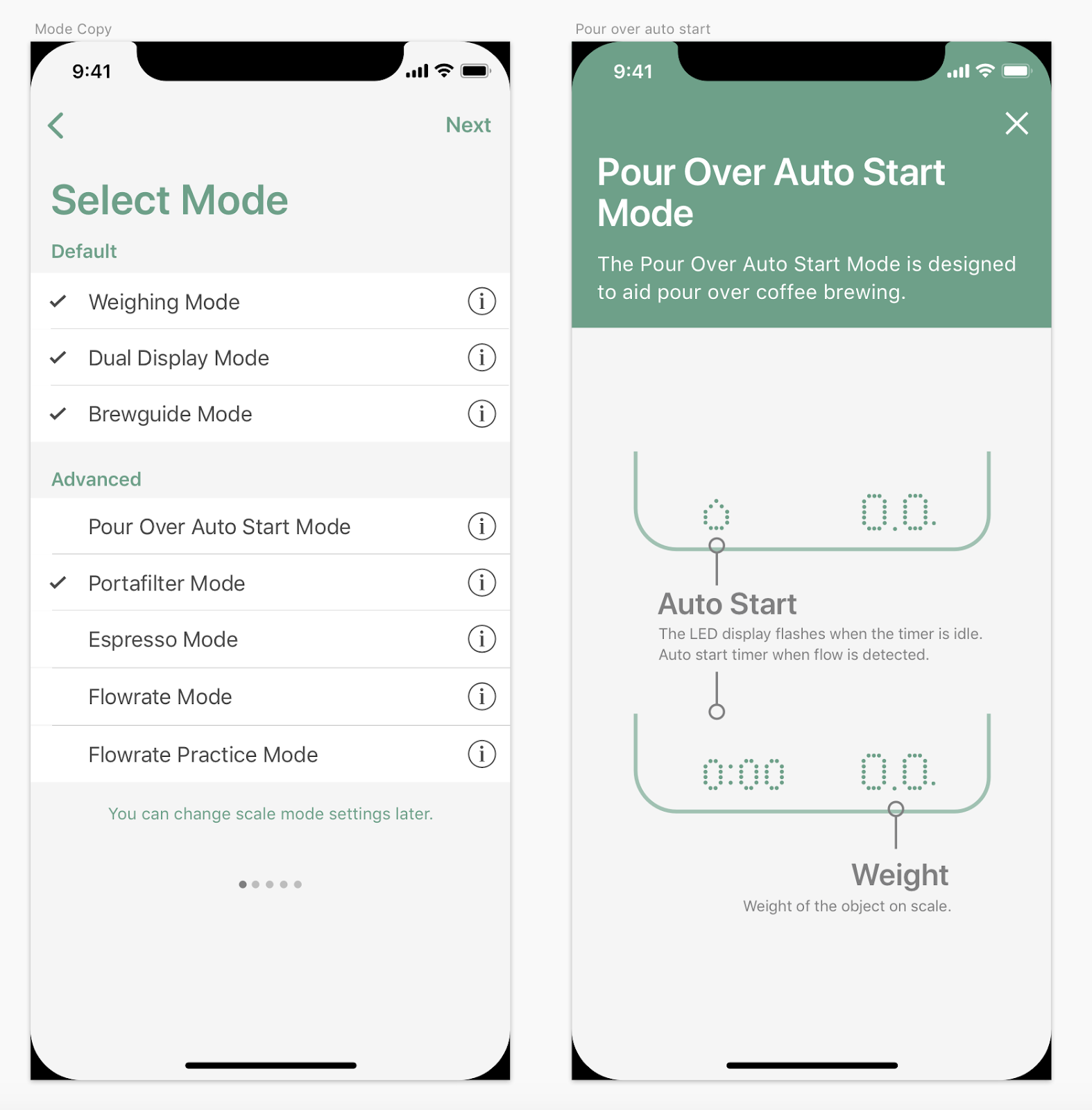 Requirements for the app include:
Requires iOS 11.0 or later. Compatible with iPhone, iPad and iPod touch.

Requires Android 6.0 and or later.
What does the Brewguide App Do?
The Brewguide app exclusively connects with the Pearl Model S and Pearl Model S 2022. One of Brewguide's main features is the easy transfer of recipes from the app to the Pearl Model S series. The app also features some settings that are available to be changed through the app, including turning on/off modes, units, temperature (for recipes), auto-off timer, button sound, and your hello message. If you do not have a Pearl Model S or Pearl Model S 2022, you are still free to download the app and browse the database of both roaster and consumer recipes. Recipes can be accessed and shared through both links and generated QR codes.
What are the Brewguide app features?
Walkthrough setup guide to adjust settings like turning on/off modes, changing the weight unit, adjusting the auto-off timer, turning on/off the button sound, and changing the temperature unit.
Personalize your Pearl S with your own loading message
Browse official recipes or create your own with a QR code or link
Easily transfer a recipe to your Pearl S - the scale holds one recipe at a time
How do I enter Brewguide mode on my scale?
To enter Brewguide mode, where you view the loaded recipe's prompted steps, hold the Tare button until you see "Brewguide" on the scale.
Does Brewguide connect with any other Acaia products?
At this time, the Brewguide app does not connect with any of our other scales. It connects only with the Pearl Model S and Pearl Model S 2022. Recipes can still be accessed on a reading basis on the app, where you can also search and save QR codes and recipes that you find. You can also add your own recipes.
Does the Brewguide app connect with the Pearl 2021?
The app does not connect with the Pearl 2021.
iOS: here
Android: here