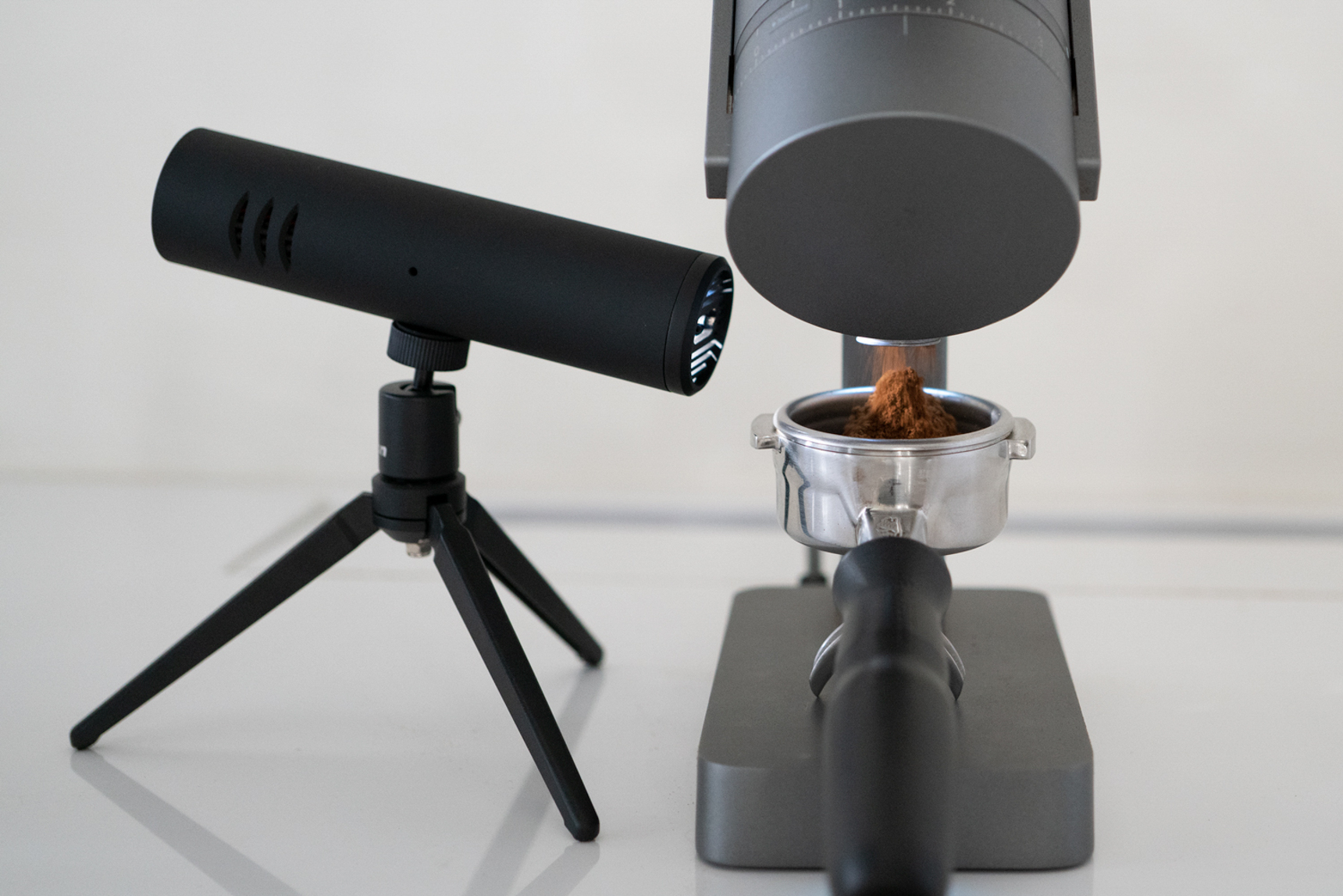 The Acaia Ion Beam is an industrial-grade ion generator that efficiently minimizes static generated during the grinding process, resulting in reduced retention, less flying chaff, and less clumping. The Ion Beam can be used as a handheld portable device, or mounted on a standard tripod platform.
Eclipse Edition
Some of the first Ion Beams released will be the Eclipse edition. These are black colorway versions.
What are the Ion Beam product specs?
Model: AIM001 / AIM002
Product Weight: 188.5 g
Product Dimensions: Ø: 42 mm L: 170 mm
Material: Aluminum, PC
Battery: Lithium-ion rechargeable 3.7 V 780 mAh
Battery Life: 8 hours
Attachment Thread: 1/4"-20
Connectivity: Bluetooth 5.0
Inside the Package:
Acaia Ion Beam x 1
L-Shape Mount x 1
USB Type-C Cable x 1
Spacer x 2
1/4-20x12 Thumb Screw x 1
M3x12 mm Screw x 1