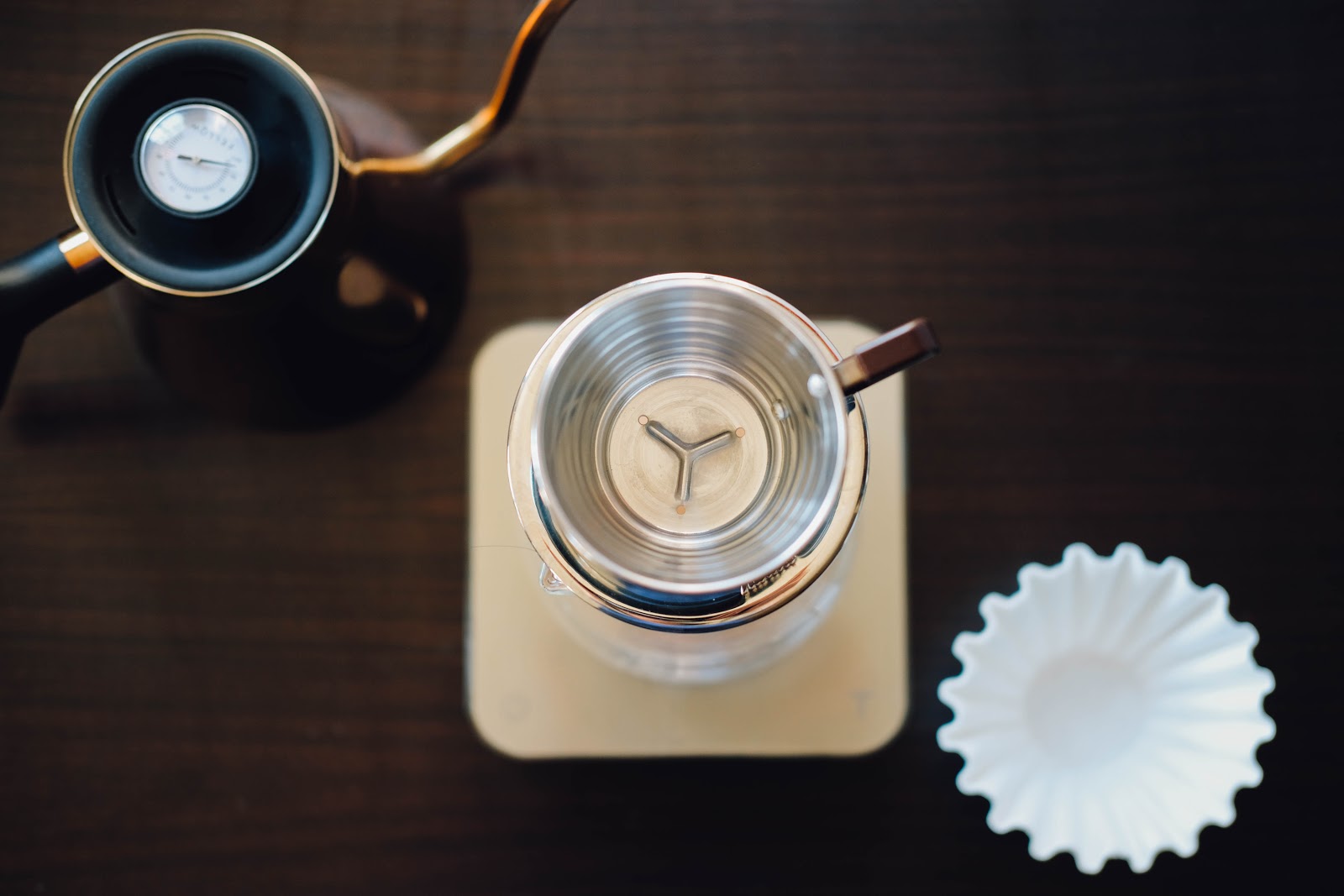 The Acaia Pearl Spark is a limited Pearl color release, focused mainly in the China market and launched in 2015. It is the same model as the black and white Pearl color., As it was a limited release, the Pearl Spark is no longer available to purchase, but is now used by the Acaia Sponsorship Program to send as prizes to events around the world.
If you have been lucky enough to receive a Pearl Spark through our event or barista sponsorship program, we highly recommend updating the scale to the latest firmware before use. Due to the year that it was produced, you may need to manually update the scale.
Follow the instructions ahead to manually update:
With the Pearl powered off, press and hold the Power button.
When "SEt" displays, continue to hold down the power button and press the T button until the scale beeps and shows "F.0000". This is the password menu for the scale. Long presses of T button advance to the next digit, while short taps will change the value of the digits (1-9).
Enter "0415" to place the scale into Update Mode. *During startup, do not release the power button until you see F.0000. Often users will release the power button when SEt displays and the scale will just power on for normal use. If you do not tap the tare button when SEt displays, the scale will display 2.0.001 (your firmware version) and power on for normal use.
There's a little bit of rhythm to the timing, so users don't accidentally enter into the settings menu when they want to brew coffee.
Once the scale is in Update Mode: open the Pearl Updater app and select your Pearl, choose the firmware you would like to load to your scale, then tap Start Firmware Update. Here is an example of the process in the app:
You can reach out for additional support by contacting us through any of our social media or emailing us at support@acaia.co